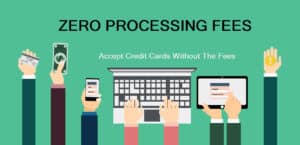 Have you ever experienced a hassle in payment processing? What if you could purchase something with a cash discount and enjoy cost savings? Cash discount payment involves passing the merchant processing fee burden to your customers, allowing the store owners to benefit from lower overall costs. 
This simple concept works by enabling customers to pay the regular prices when buying something with debit or credit cards, with a cash discount option that lets them spend less when purchasing with cash. 
This straightforward process ensures stores are not overcharged on processing fees, and customers can save money by paying through cash whenever possible.
Benefits Of Cash Discount Payment Processing
Cash discount payment processing offers a variety of benefits to businesses, including cost savings and improved customer service. The cash discount model eliminates credit card processing fees for merchants since customers are required to pay in cash or debit. This helps reduce merchant costs and increase profits.
A. Lower Overall Costs For Merchants
It helps merchants reduce their costs per transaction, as they no longer have to pay a percentage of each purchase in credit card fees. This can make a significant difference for businesses that process many transactions or those with higher-priced items.
B. Enhanced Customer Service
Merchants can increase customer satisfaction by offering customers the opportunity to save money when they pay with cash or debit. Customers appreciate the discount, and it can help build loyalty in the long term.
C. Easy To Set Up And Use
The cash discount model is simple to set up and easy for customers to use. It does not require any special equipment or software, making it a convenient solution for businesses of any size. The cash discount model does not require additional paperwork or complicated processing procedures.
How Does It Work?
Xccept's cash discount processing is a win-win for businesses and their customers. Our program takes the burden of credit card processing fees off your shoulders while allowing you to offer discounts to cash-paying customers without us ever taking a percentage of your sales. 
We make revenue from markups charged to those who pay with credit cards, and you save money overall. It's a great way to encourage people to pay with cash while still providing discounts to those who need the option. 
We're proud to offer this zero-fee program that helps businesses and their customers save money and stay competitive in today's market.
Final Words:
Cash discount payment processing is a great way to benefit businesses and their customers. It removes the burden of credit card fees while allowing merchants to provide discounts to those who pay with cash. 
Using Xccept's zero-fee program, businesses and their customers can enjoy cost savings without ever taking a percentage of sales away. Get started today and start enjoying the benefits of cash discount payment processing!